Discussion Starter
·
#1
·
Yogi Barra said "you can see a lot just by looking." I see a lot of info in this particular pic on the RamREV website: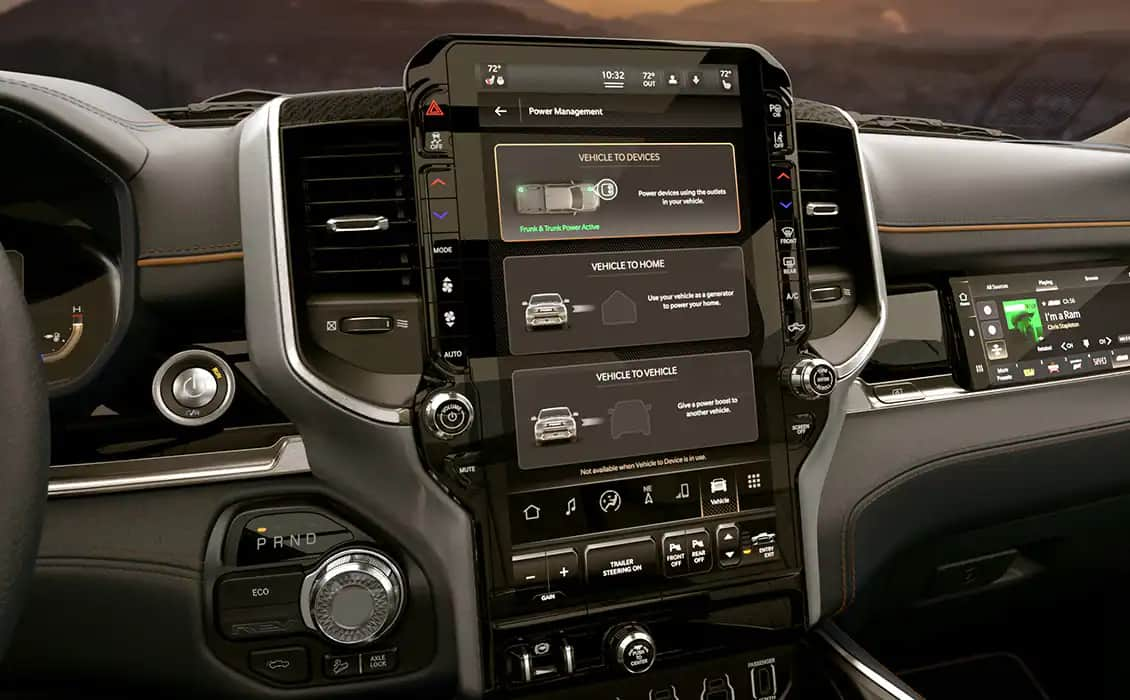 Working from left to right, top to bottom...
Left of Center Stack
Digital Dashboard - Note the temp gage is virtual, not mechanical.
One-button keyless "starter"
"Eco Mode" and possible a "REV Mode" button set - REV is hopefully Ram's version of GM's WTF mode
Power Frunk Popper - Hopefully disabled while in motion. 😱
Hill Descent Control
"Axle Lock" - That could be mechanical or virtual depending on the motor and axle configuration
Center Stack
User Memory / ID
Traction Control Off 😈
Hard buttons for the HVAC so you don't have to go digging for that in the display - Lookin' at YOU Tesla...
Honest to goodness Volume and Power buttons / knobs
Vehicle to Device, Home or Vehicle power distribution options - All of which are handy.
Screen Off function - Hallelujah!
Trailer Brake Controller support, as well as Trailer Steering support knob
Front and Rear Park Sense (beepers)
Air Suspension
USB-A and USB-C ports, as well as a dedicated "Passenger HDMI" for connecting a phone or a laptop to the...
Right of Center Stack
Some kind of input switcher function for the passenger display maybe? (Silver button to left of the passenger display, almost hidden in the trim)
Passenger display
Some kind of alarm function, or maybe notifications - See the little alarm bell in the passenger display?
Satellite Radio support